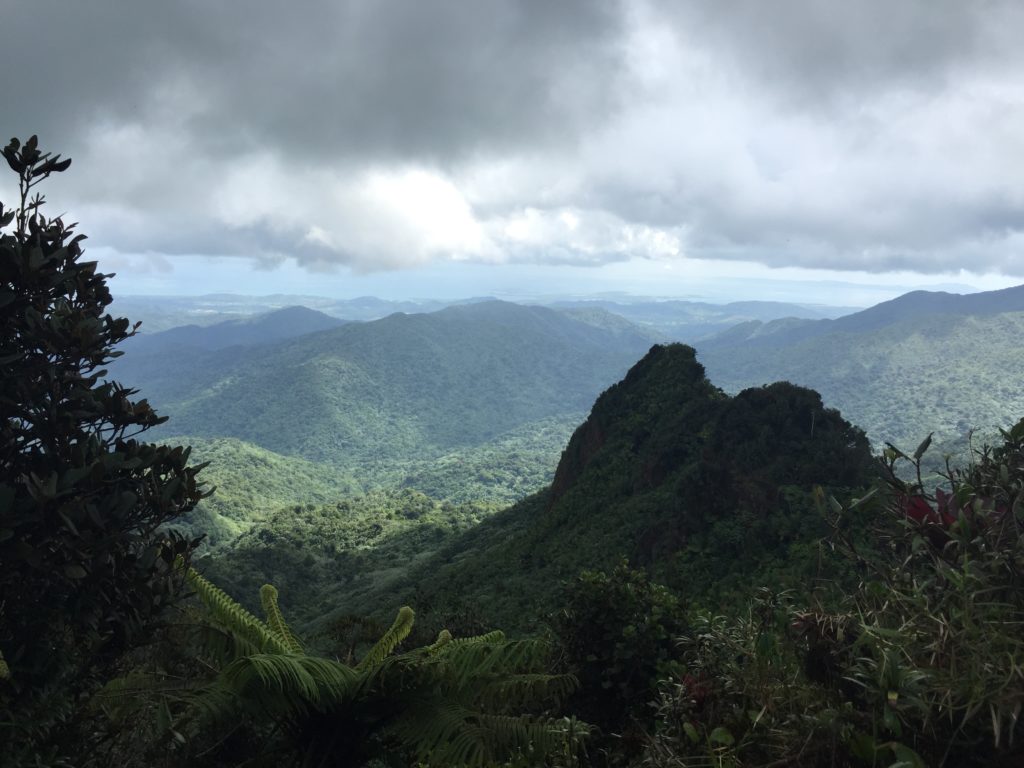 The National Rainforest needs your help! The only tropical rainforest on U.S. soil was destroyed by Hurricane Maria. Nature has a way of springing back to life, but in order to thoroughly enjoy the forest, paths and trails need cleared and debris needs to be moved to make it a safe environment for all.
Together Puerto Rico is working with El Yunque National Forest to organize clean-up days. Join us in our efforts! We will be posting more information on exact dates for clean-ups soon – this will be on-going for a long time to come so, please keep checking back if a date does not suit you at this time.
UPDATE: 4/16/2018
Please note that due to several landslides and roads collapsing, El Yunque is not able to accept volunteers for clean-up at this time due to safety reasons. However, if you are a tourist and would like to visit El Yunque, some of the trails are now open.
Please visit the El Yunque Hurricane Recovery web page for more information.
You can also follow El Yunque National Forest on Twitter and Facebook.
FRIDAY FEBRUARY 9TH, 2018
Volunteers are needed on 2/9/2018 from 8am to 1pm to help paint and build a ramp for a community center for El Yunque. If you want to carpool, we will meet at 8am at the Condado Supermax. Or, if you would rather meet us there at 9am, here is the pin – at Coqui International in Palmero, at the bottom of El Yunque.
Volunteers should wear old clothes/old shoes (long pants and long sleeves). You should bring with you a snacks and insect repellant.
Please contact us or email our Director Jami Broom if you would like to register to volunteer.
Note: Originally we were supposed to clean up Baño Grande, but unfortunately the road was washed away over the weekend. 🙁
---
Follow El Yunque on Twitter and Facebook and Like Amigos del Yunque on Facebook to stay up-to-date.